Thank you Village Harvest for sponsoring this post. Every day Village Harvest is planting seeds of change and growing possibilities, one bag of goodness at a time.
This year a personal goal as mom, wife and head cook at our home was to make healthier choices for our lifestyle – which meant our food, time spent outdoors, less screen time, more family time and even some time away exploring.  All of this sums up healthier choices in my little world.
You can shop these side dishes, by clicking on this first image!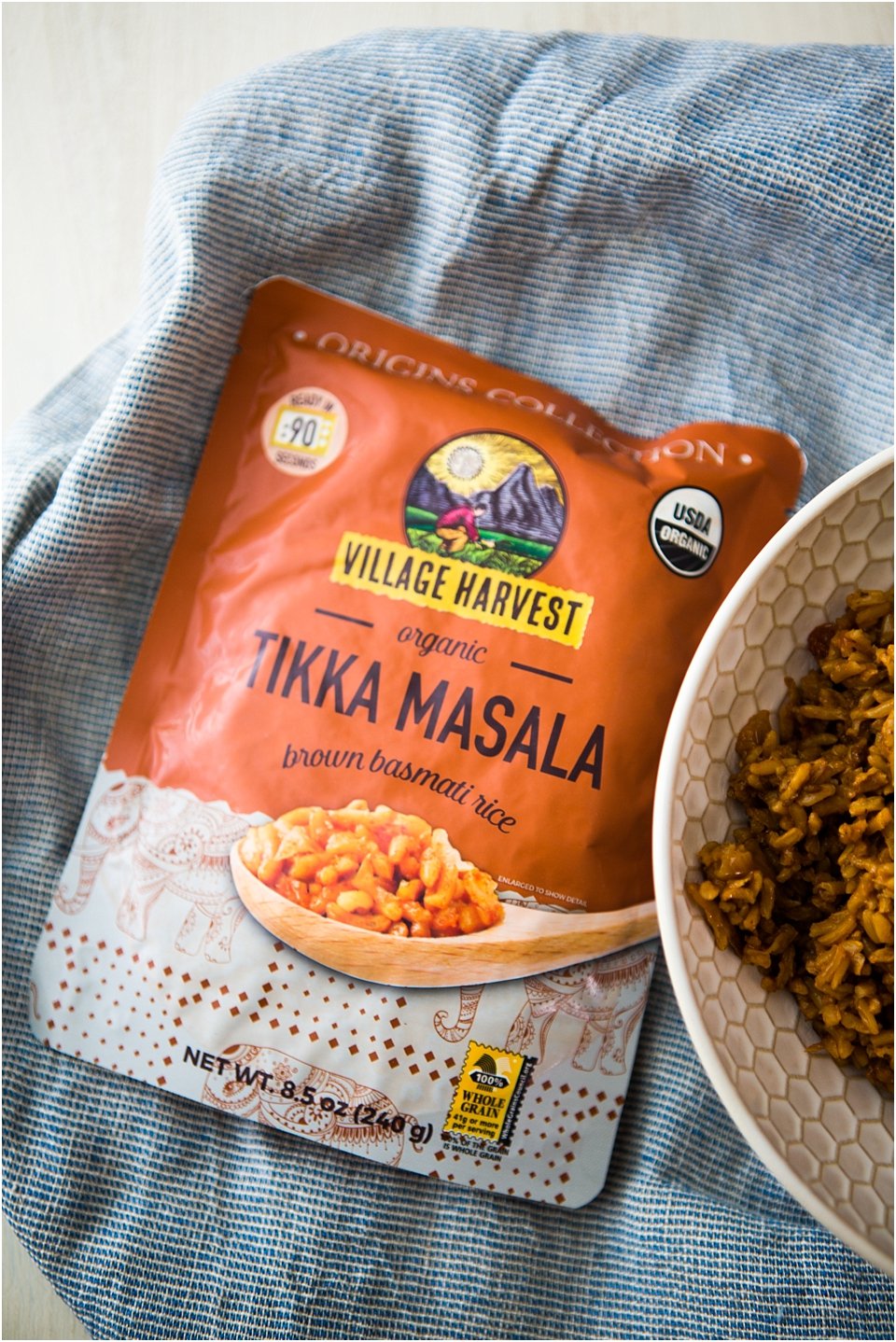 When it comes to making healthier choices with our meals I knew I couldn't necessarily sacrifice more time spent in the kitchen – so I had to turn to a few options that let me actually have less time spent in the kitchen!  We have discovered the delicious side –>  Village Harvest Origins, the smart and simple meal solution you can bring to life in 90 seconds…literally 90 seconds and my side is done – BAM!
Often side dishes are my worst nightmare to choose – I can do pretty good on our meats/main dishes.  Thankfully I'm happy to share with you all a new favorite side dish that is SUPER easy and yummy – so yummy our whole family likes it!  We tried the Tikka Masala which has a flair of India taste and we loved it.  I think it's fine to try authentic food from other countries to ignite some yummy-ness in our mundane meal plan!  
There are four other sides that we are anxious to try as well.
Basmati & Lentil – India
Lemon Rice – India
Coconut Turmeric – Thailand
Thai Green Curry – Thailand
The Village Harvest Origins Collection, featuring authentic recipes from India and Thailand….Organic & Non-GMO, 100% Whole Grain, Gluten Free – for the WIN!  
Hi I'm Erin a Southern mama from South Mississippi, owner and chief editor of Sixth Bloom a blog helping mom-tographers capture their kiddos and life, talking all things home, parenting and how we navigate through life. You will find me living life to the fullest with my mister (aka husband) and our little one year old, Miss E, in our 500+ sq foot cottage as we build our dream house on our two acres!  We are blessed beyond measure, love to travel, involved in ministry at our church and in between all of that I run three successful businesses!  Follow me at: WEBSITE | FACEBOOK | INSTAGRAM | PINTEREST
I was selected for this opportunity as a member of CLEVER and the content and opinions expressed here are all my own.