This shop has been compensated by Collective Bias, Inc. and its advertiser. All opinions are mine alone. #MyGo2Pen  #CollectiveBias
I'm a pen and paper kind of gal.
I tried really hard to be a digital calendar and to-do list type of person but I'm just not cut out for that.
Sometimes I feel like since so much of life and our culture is digital based and the pressure is there so I tried to fit that mold.
One day out of the blue my calendars stopped syncing between my laptop, iPad, iPhone and iMac…I kind of freaked out because I couldn't stand the thoughts of missing an appointment with a client because my calendar didn't sync.
 So call me control freak if you'd like…I reverted to the old school pen and paper.
It works.
It's tried and true.
So here I am with my paper calendar and my #1 Selling Pen Brand in America the G2…did I mention with coffee in hand!
One of my new favorite ways to create my to do list is by bullet journaling.   Have you heard of this concept?  I am sure you have and if you haven't I hope you'll stick around so I can get you started.
Basically bullet journaling is a DIY calendar combined to do list combined menu planning combined journaling combined everything in my day in one book!
What you need to get started:
Grab you a notebook.  It can be as simple as a spiral bound notebook to a cute inspiring notebook/journal, you choose.  Cheap isn't bad…I got tired of spending big bucks on a calendar, to be honest.
I love using colored pens.  The G2 has four point sizes and 20 vibrant colors so these are my go to + Exclusive G2 packs available at Walmart during the Back-To-School season!!  WIN! 
Plus you can snag a little savings by tapping on this coupon image.
I have always loved back to school supply shopping and this year is even more fun as I'm stocking up for my little miss E.  I stocked up on the G2 pens for myself and the mister…You can grab your very own G2 pens by clicking on this picture, here below.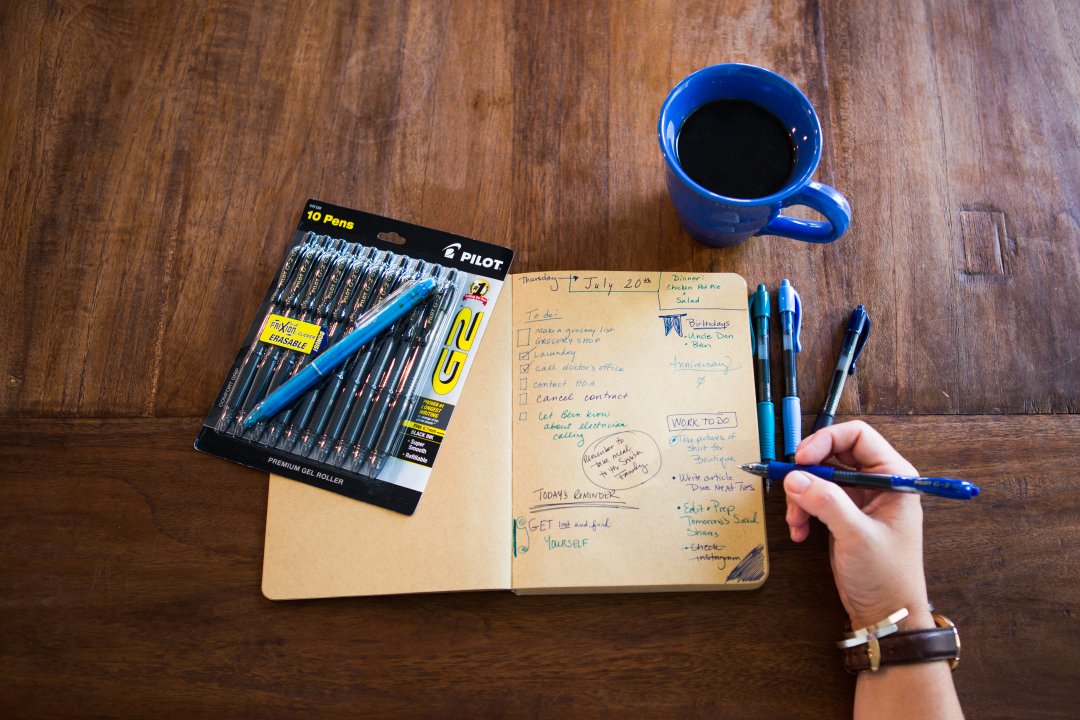 That's it.  That's all you need!
Next…
Plan your Bullet Journal: 
Decide what you want to include on each page for your bullet journaling/calendar.
Will it include:  a monthly view, a daily view or a weekly view or all of the above…what about a meal plan, grocery list, an inspirational quote, your daily to do list, important times for the day i.e. appointments, your exercise routine, a check list for family/kids, a section that has reminders of birthdays or anniversaries or maybe a section you write a "funny" of the day that your kids or spouse said.  Really it can be anything.  This is the beauty in bullet journaling, you decide what fits you best, there is no cookie cutter way.
Within your bullet journal:
A monthly overview
Daily pages
Project page
Goals page
Bullet Journaling Tips:
Remember this is YOURS so customize it to the look and feel that fits you best.
Sketch out your pages in pencil first.  (at least until you get comfortable with what you want on a consistent basis)
Use tabs so you can easily find your dividing points for the above sections
Color code with colored pens or sticky notes
Use washi tape to divide, write on and make colorful
Doodle with dots, banners, numbers, shapes or colors
I'm not a drawer.  I'm not a doodler.  I need all of the help I can get in that department– as you can tell!  But this works for me!
Do you have any practical suggestions or ideas when it comes to your experience with bullet journaling?  I try to keep it simple but I'm always open to ideas, thoughts and suggestions!
Hi I'm Erin a Southern mama from South Mississippi, owner and chief editor of Sixth Bloom a blog helping mom-tographers capture their kiddos and life, talking all things home, parenting and how we navigate through life. You will find me living life to the fullest with my mister (aka husband) and our little one year old, Miss Elle, in our 500+ sq foot cottage as we build our dream house on our two acres!  We are blessed beyond measure, love to travel, involved in ministry at our church and in between all of that I run three successful businesses!Follow me at: WEBSITE | FACEBOOK | INSTAGRAM | PINTEREST