This shop has been compensated by Collective Bias, Inc. and its advertiser. All opinions are mine alone. #NatureMadeHeartHealth #CollectiveBias
Self Care Tips for a Busy Mom is a guide to help you as a new mom, stay at home mom or working mom. Importance of self care for mothers should be a priority
Self Care Tips for a Busy Mom
As moms we live such a busy life that sometimes we make our family our number priority and put ourselves on the back burner.  I think making our families priority is what we are called to do and it's healthy…at the same time I don't think taking a little time out for ourselves is an unhealthy thing either!  So today I'm sharing a few ideas to help you put yourself on your to do list…with a  little time in the day, week or month to rejuvenate and get refreshed…only to be able to serve your families even better!
1- Focus on the Physical
Get outside and move around
Make exercise a part of your daily routine
Be aware of your daily eating habits
Take time for a vitamin/ supplement routine
For example… my daily vitamin routine includes the Nature Made® Omega-3 500mg EPA+DHA, Burpless from Walmart.  Tap the picture below to read more information and include it on your next Walmart pickup, order or in-store visit.  Walmart shoppers you'll notice a new packaging switch from feature of Fish Oil to EPA/DHA omega-3 fatty acids…why?  Well read on!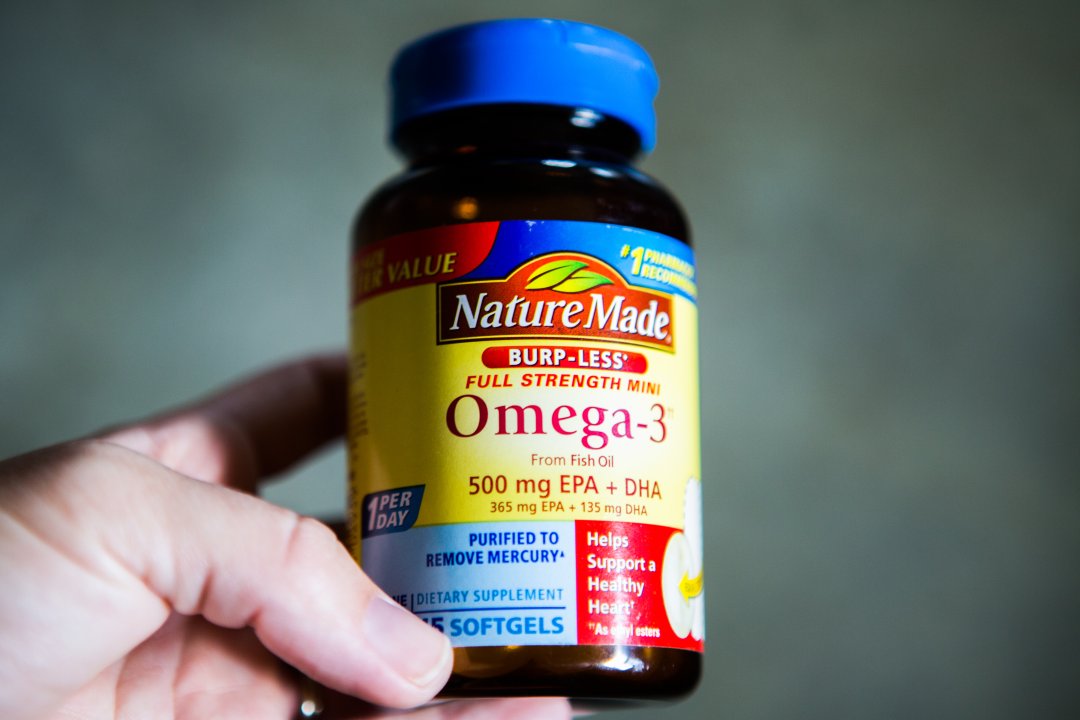 I have incorporated the Nature Made® (which is the #1 Pharmacist recommended vitamin and supplement brand* * Based on a survey of pharmacists who recommend branded vitamins and supplements.)  They offer many "Burpless" Omega-3 items! Nature Made's Burp-Less formula Fish Oil is specially coated to help prevent a fishy odor and aftertaste.
Why Nature Made® Fish Oil / Omega-3??  Because fish oil is a great source of naturally occurring omega-3 fatty acids. Omega-3 fatty acids are healthy fats that should be included in most people's diet. The two primary omega-3 fatty acids found in fish oil are EPA and DHA.  Plus the Nature Made® Fish Oil / Omega-3 has no artificial flavors, no color added and is gluten free.
For more information, you can text OMEGA3 to 555888 and watch a quick video from Nature Made® to learn more about your Heart Health and Omega-3s at Walmart​!
2- Pamper Yourself
Make a nail appointment
Set time aside for coffee alone at the local coffeehouse (or cupcake joint!)
Plan a spa day
Take a nap
Read a book at a relaxing location
3- Make Time for what's Important
Call a friend you haven't talked to in a while
Go to lunch with a friend sans kids
Volunteer to a charity you are passionate about
Go on a date with your spouse
4- Get Outside of your Comfort Zone
Learn a new skill
Make a goal to walk/run a 5K (or whatever challenges you)
Try a new recipe
Bring back the old hobby you used to love
5- Take time to Be Still
Just be still in the comfort of your own home
Journal
Read
Give yourself a facial, then sit and watch a chick flick
Be creative. The skinny to it all is –> do something YOU enjoy and don't feel guilty when you splurge for a little time on yourself.
Hi I'm Erin a Southern mama from South Mississippi, owner and chief editor of Sixth Bloom a blog helping mom-tographers capture their kiddos and life, talking all things home, parenting and how we navigate through life. You will find me living life to the fullest with my mister (aka husband) and our little three year old preschooler, Miss E, in our 500+ sq foot cottage as we build our dream house on our two acres!  We are blessed beyond measure, love to travel, involved in ministry at our church and in between all of that I run three successful businesses!  Follow me at: WEBSITE | FACEBOOK | INSTAGRAM | PINTEREST
† These statements have not been evaluated by the Food and Drug Administration. These products are not intended to diagnose, treat, cure or prevent any disease.